Honorable Members
Honorable Members are distinguished figures who with their many years of work experience have positively impacted the economic development of the Republic of Kosovo and have managed to create a good reputation in the community.
Their role will be advisory.
Benedikt Niemeyer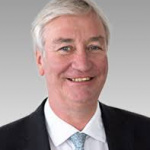 Benedikt Niemeyer is a graduate in Business Administration and Mechanical Engineering.  He currently is an M&A Advisor, Co-Management/Coach at NIEMEYER CAPITAL MANAGEMENT. Niemeyer Capital Management is a consultancy specializing in the steel, metals and investment goods industries, as well as technology management and development.  Their clients include investors who seek long-term opportunities as well as proprietors who are planning to sell their companies. They procure equity capital and investors, assist with internationalization strategies and strategies to increase market share or help with building the management team. 
Previously he worked as Senior Advisor at Maexpartners. Maexpartners are a consulting company with an industry focus. Their team has profound knowledge of technology, in-depth economic expertise, as well as vast experience. The Maexpartners have a reliable sense of what the specific markets hold on risks and opportunities for their clients. Their service offerings are far-reaching, extending from an innovative strategy to the pragmatic implementation of developed solutions on site. In offering these services, they purposefully cross the boundaries of traditional consulting and assume operational co-responsibility.
His key achievements are in the SCHMOLZ + BICKENBACH GROUP (Jan. 2002 –June 2012). The firm SCHMOLZ + BICKENBACH AG, which is listed on the stock exchange, has grown since 2002 from a regional company with a small market presence into a world leader in the field of specialty steels.
Consultative Council
Members of the Consultative Council are individuals or legal entities that will provide advices on the efficient functioning of the Club as well as advices related to interests of the Members of the Club.